OFFERING MEMORANDUM
HOSPITALITY
1 LOGAN STREET GREENVILLE SC 29601
EXCLUSIVELY LISTED BY
MARTY NAVARRO, CCIM
Direct +1 864 354 4755
200 S Main St, Greenville, SC 29601
FINANCIAL HIGHLIGHTS
Asking Price $1,355,000
2018 NOI $135,550
Capitalization Rate 10.00%
Purchase & Investment
Total Purchase Price $1,355,000
Less Debt Amount $1,016,250
Loan Cost $0
Equity (25%) $338,750
2018 NOI $135,550
Annual Debt (Assumed) $80,185
Cash Flow Before Taxes $55,365
Cash on Cash % 16.34%
Property Metrics (2018 Actual)
Total Hotel Rooms 6
Hotel Occupancy 51.00%
Hotel ADR $163
Hotel RevPAR $83
Total Revenue $262,269
Total Operating Expenses $126,720
Net Operating Income $135,550
PROPERTY DETAILS
Property Name: Swamp Rabbit Inn Greenville
Property Address: 1 Logan Street Greenville, SC 29601
District: Westend
Opportunity Zone: Yes
Tax Map ID #56000500400
Zoning: C-4
Year Renovated: 2014
Number of Rooms: 6
Number of Stories: 2
Building Area: Approx. 2,975 SF
Lot Size: 10,193 SF
The Swamp Rabbit Inn is located at the corner of Logan Street & Wardlaw Street in the West End, just off the bustle of Academy Street where one of the key gateways into downtown Greenville is taking form at a rapid pace. A new 245-unit luxury apartment, rooftop restaurant/bar and mixed-use project was just announced on Wardlaw & Rhett Street further validating the Swamp Rabbit Inn's premier location within the epicenter of economic development. Due to the popularity and amount of capital investment in the Westend, the City of Greenville is considering significant streetscape improvements to Wardlaw Street and Rhett Street and defining its significance as a major gateway to the new Unity Park and the Swamp Rabbit Trail.

Visitors can rent a room or the whole house (one of the only large house rentals in downtown Greenville), ideally situated within walking distance to several wedding venues. A perfect set up for bridal parties and wedding guests, family gatherings, and retreats.

The Swamp Rabbit Inn is currently owner operated, but we believe that it has the capability of being a manager-run investment as well. We invite you to explore this unique investment opportunity in the boutique lodging category located in Greenville's Westend.
COMMON AREA FEATURES
Complimentary high speed WiFi

Laundry facility

Complimentary refreshments, coffees, and baked goods

Fully stocked kitchen

Keyless entry with electronic locks on all doors

Self check in

Complimentary parking (including handicap parking and access)

Outdoor decks and rocking chair front porch

ADA accessible room

Bike rental fleet
ROOM AMENITIES
Complimentary WiFi

Television

Premium Television Channels

Coffee / Tea Maker

Iron / Ironing Board

Hair Dryer

Desk

Daily Housekeeping

Private en Suite Bathroom
Hundreds of Restaurants.
One Short Walk.
Main Street alone is home to over 100 restaurants and eateries – most of them original to Greenville.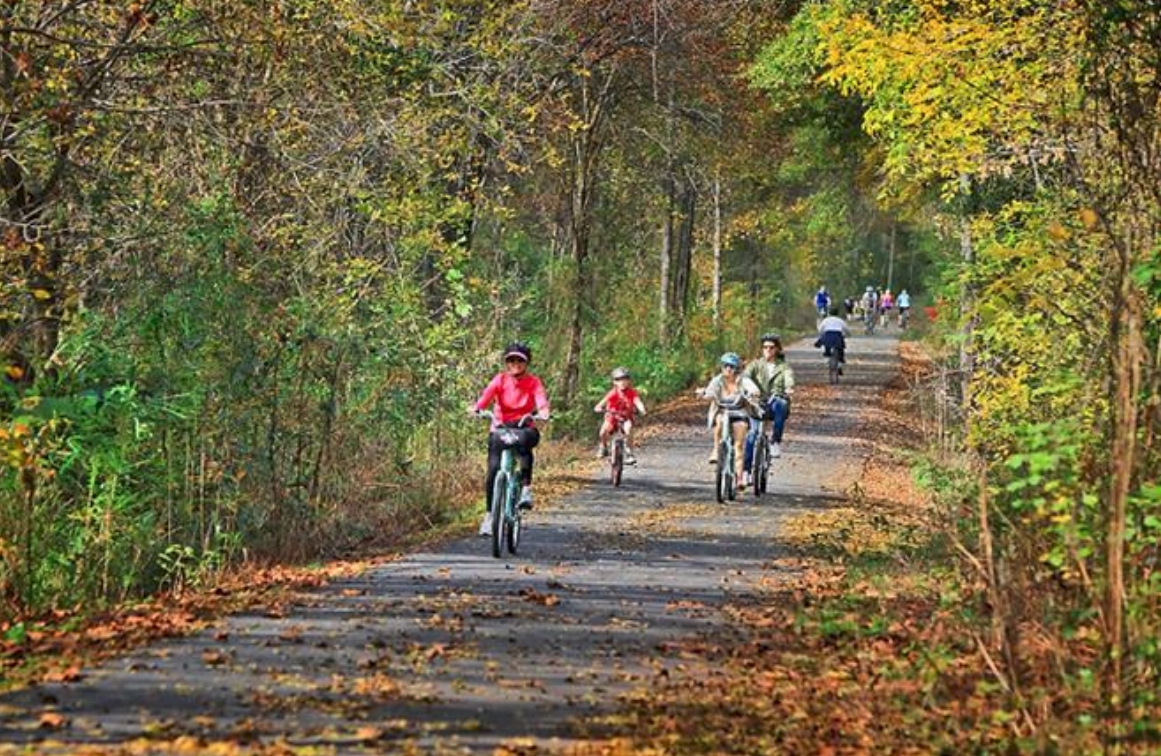 20+ miles of paved cycling and walking trails, known affectionately as the Swamp Rabbit Trail, cut directly through Downtown Greenville and provide residents with beautiful scenery along the Reedy River.
PRESENTED BY:
MARTY NAVARRO, CCIM
Direct +1 864 354 4755
200 S Main St, Greenville, SC 29601